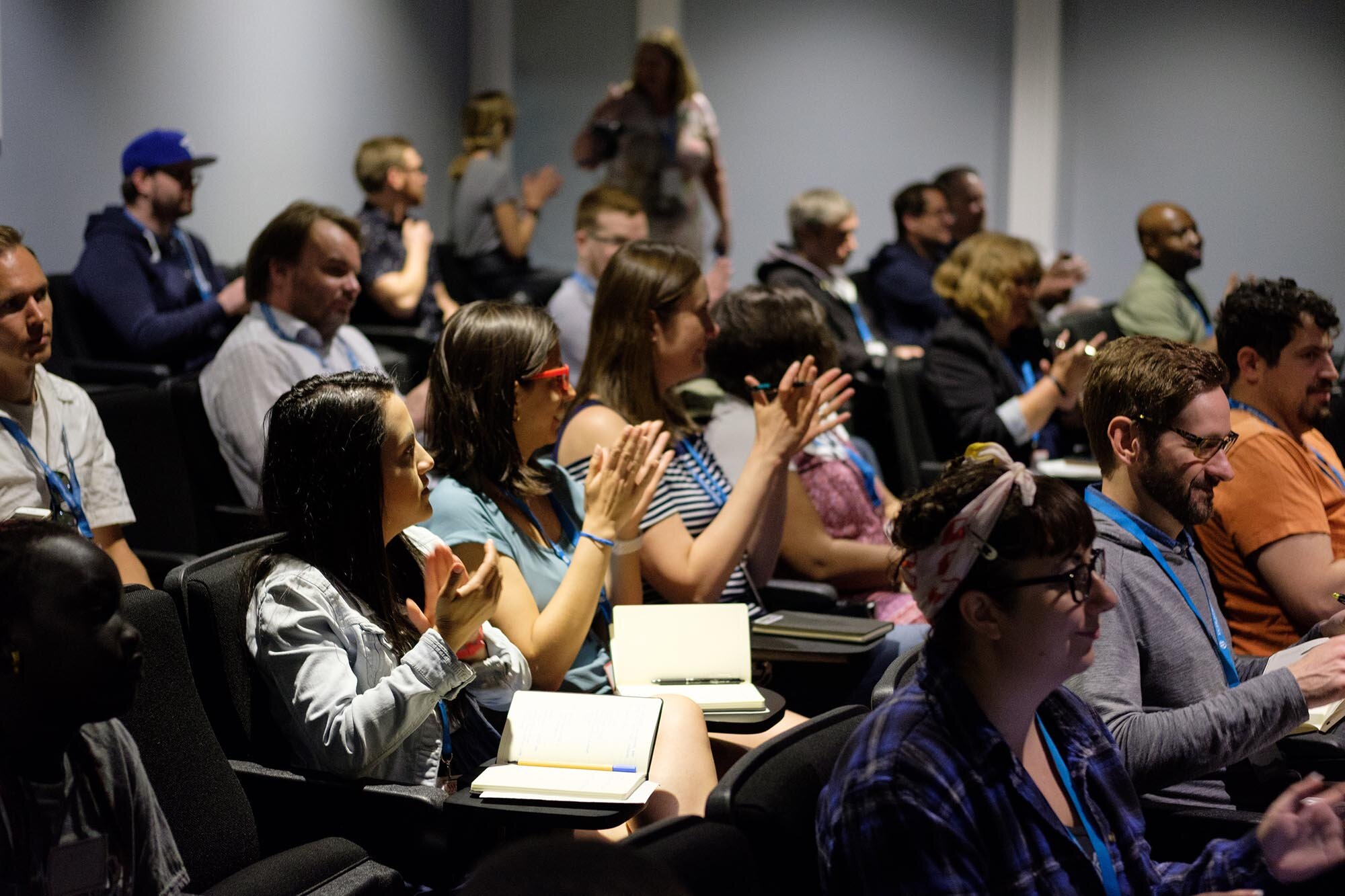 WordCamp Calgary is my favourite event of the year. It's not a flashy conference. It's doesn't have a big budget. It's not held in a huge convention centre with holds thousands of people.
WordCamp is the most practical, cost effective web development and design conference you can go to in Calgary. The majority of websites run on WordPress these days so learning how to be efficient and capable with the platform helps clients and employees.
I've attended four of the six years it's been held. Each year has dozens of talks and at each session I learn at least one thing I can take away and apply to my business right away. Whether it's a piece of code, a better way to land new business or just meeting someone who can help me improve the way I do my work, WordCamp never fails to deliver.
This year was no exception. We had a great, diverse turnout of people who seemed to enjoy every session.
I had a chance to host a Site Clinic for attendees interested in having their website reviewed. I was sent 8 sites to look at and evaluate for design, user experience and conversions. It was the first time I had the opportunity to do something like that in front of an audience.
I'm a huge proponent of constructive criticism and making sure every critique has a solution that follows it. Sometimes it's a balancing act but it's important to encourage designers and developers to improve. It's easy to take pot-shots on something without knowing the design brief, the committee who needed to approve it or how to solve the problem.
We'll be doing it again next year so make sure you and your staff get tickets. The value of the $50, two day conference is crazy. take advantage.